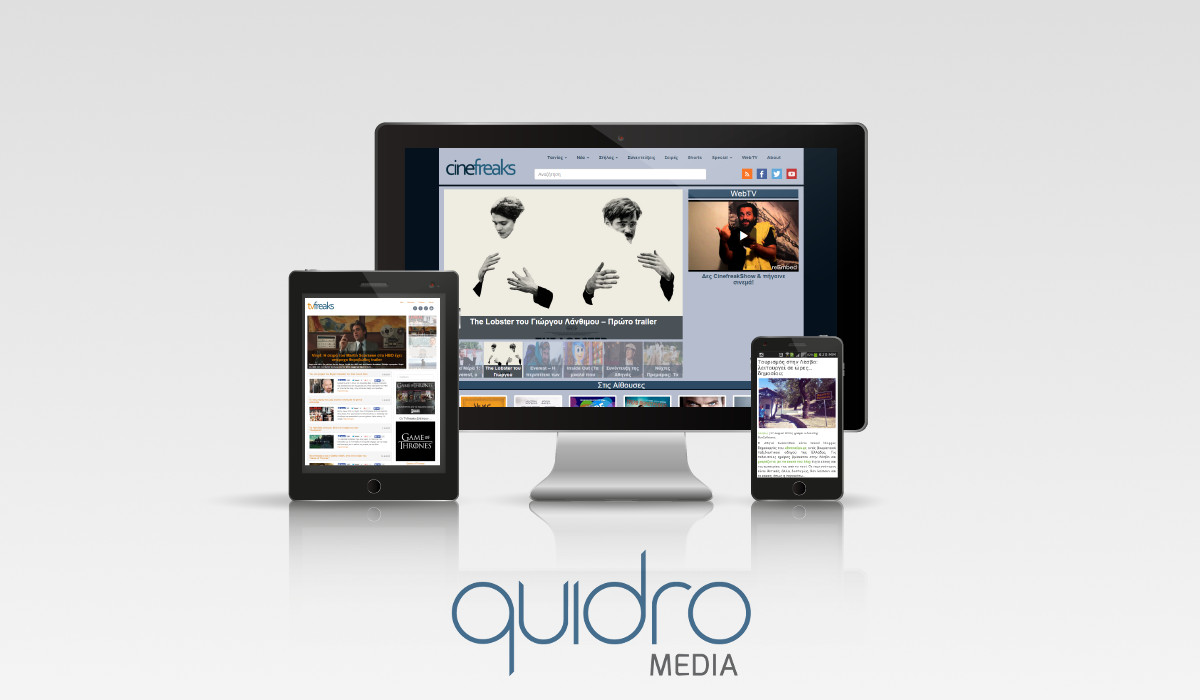 Quidro Media is a company working on online media projects, news agencies and social media optimization and analytics.
We focus on:
Designing modern websites, that meet our clients' needs: We employ cutting edge technologies to meet the high standards of top professionals in the Media world.
Data Quality and Presentation: We focus on data (text, pictures, video and/or a compination of all of them). We design efficient and as less costly as possible solutions to store, retrieve and efficiently present to your clients high quality data.
We offer meaningful analytics to our clients to optimize their work and help them achive high goals.
Social Media: In the media world there is no more important traffic source than social media. More than half of the information on news or entertainment is received by the users from their Facebook or Twitter newsfeed. We optimize the social media presence of our clients, offering social media analytics and designing strategies to improve the way the media company is handling their social media accounts, based on analytics, vast experience on the subject and a little magic.
You can visit our online media projects:
Cinefreaks.gr, TVfreaks.gr, TheFreePress.gr and our friends on StraightOnMusic.com